Dr. Hurley and Dr. Levy Aim to Save One Million Cats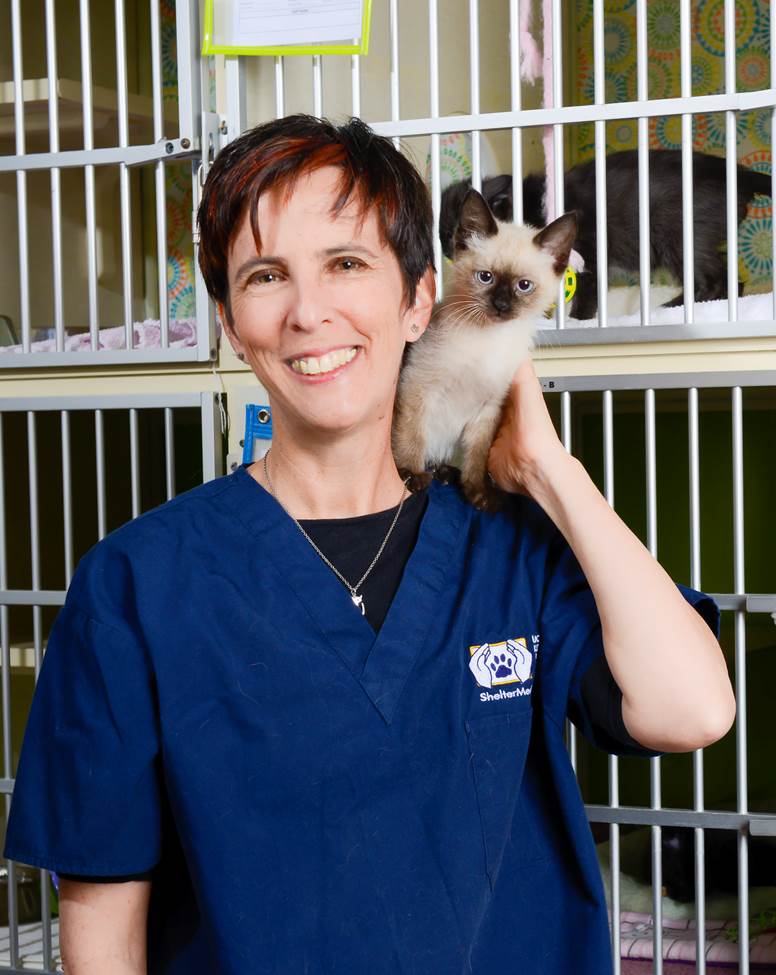 The Million Cat Challenge, founded by Dr. Kate Hurley and Dr. Julie Levy in 2014, is working to help animal shelters save the lives of a million cats within five years. It's a personal cause for veterinarians Dr. Kate Hurley and Dr. Julie Levy, as more than one million cats are euthanized every year.
The initiative is supported by the UC Davis Koret Shelter Medicine Program and the University of Florida Maddie's Shelter Medicine Program. Dr. Hurley is the Director of the Shelter Medicine Program at the UC Davis School of Veterinary Medicine and Dr. Levy is Maddie's Professor of Shelter Medicine at University of Florida's College of Veterinary Medicine.
The Million Cat Challenge draws upon Dr. Levy's and Dr. Hurley's extensive experience treating and interacting with pets in shelters. To date, more than 250,000 cats have been saved and 263 shelters in the United States and Canada have signed up to participate in the challenge.
"Through our work with shelters, we became aware of practical strategies that successfully help balance the number of cats entering shelters with the organization's ability to treat them humanely and get them placed quickly," Hurley said.
The Million Cat Challenge encompasses five initiatives:
Alternatives to intake – Provide positive alternatives to keep cats in a home or community when admission to shelter is not the best choice.
Managed admission – Schedule intake of cats to match the shelter's ability to assure humane care and safe movement through the shelter system to an appropriate outcome for every cat.
Capacity for care – Match the number of cats cared for at any one time with the capacity required to assure the Five Freedoms of Animal Welfare, which are freedom from hunger and thirst; freedom from discomfort; freedom from pain, injury or disease; freedom to express normal behavior; and freedom from fear and distress.
Removing barriers to adoption – Expand the pool of adopters by removing barriers to adoption such as cost, process or location.
Opinions expressed are those of the writer:
The opinions and views expressed in this post are those of the author's and do not necessarily represent the beliefs, policies or positions of all veterinarians, Pet Health Network, IDEXX Laboratories, Inc. or its affiliates and partner companies.