Ebola-Stricken Medical Worker's Dog at Risk of Euthanasia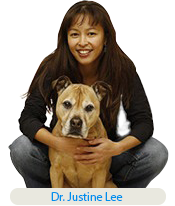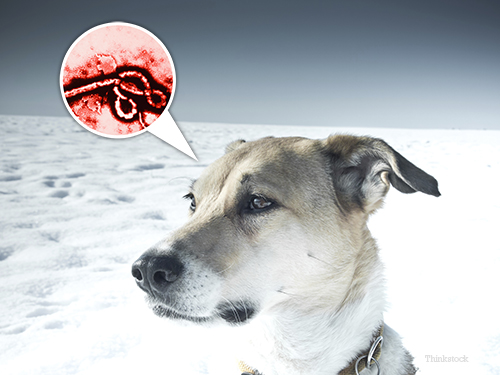 Update: Dylan Stableford reported on Yahoo News that despite protests from animal rights groups, Excalibur has been put down as of Wednesday afternoon. Many will feel this loss. We can only hope that as knowledge of Ebola progresses other people and dogs can be spared.
This week, a Spanish nurse's aide became infected with the Ebola virus, reports NBC News. This is the first suspected case of Ebola that was contracted outside of West Africa. Exposure was thought to occur after she worked with a Sierra Leone-based missionary, who was flown to Madrid for treatment (but later died of Ebola)1. Since then, there has been panic in Spain, due to the risk of a possible countrywide Ebola outbreak and further exposure to the European Union. According to usnews.com, this case has even affected Spain's stock market and tourist industry (including the airline and hotel industry). Unfortunately, this panic has spread to even our four-legged friends, and the potentially fatal debate of whether or not to euthanize "at-risk" dogs exposed to Ebola.
Madrid's government says it will euthanize dog exposed to Ebola
Earlier this week, Madrid's government said that it would euthanize Excalibur, the dog of the affected worker, to prevent possible zoonotic spread of Ebola1. This has resulted in public outcry about the euthanasia of this 12-year-old dog, mixed breed dog.
Since then, Javier Limón, husband of the affected nurse's aide and one additional Spaniard nurse have been moved into isolation. That left the dog alone. Currently, Excalibur is isolated at home. He was left with access to plenty of water and food (Javier left 33 pounds of dog food out for the dog!). The terrace is open so the dog can urinate and defecate, while never leaving the house1.
Thankfully, animal lovers have responded with an online petition and social media blast to help save Excalibur (follow it on Twitter here at #SalvemosaExcalibur). In addition, protestors have been camped outside of Excalibur's home to bar government entry1.
Should this dog be euthanized to prevent the spread of Ebola?
While this virus can be found in many animals (including birds, bats, pigs, rodents, primates, and dogs), the likelihood that dogs spread the disease is very low. Dogs can harbor (i.e., carry) the virus, but are not thought to be affected by it. That said, dogs can potentially spread the disease

Justine has more than 18 years of experience in the veterinary industry and is a board-certified emergency critical care veterinary specialist and toxicologist as well as the CEO and founder of Vetgirl. She is also a founding member of IDEXX's Pet Health Network team.
Opinions expressed are those of the writer:
The opinions and views expressed in this post are those of the author's and do not necessarily represent the beliefs, policies or positions of all veterinarians, Pet Health Network, IDEXX Laboratories, Inc. or its affiliates and partner companies.