Dr. Zeltzman: 10 Things I Wish Every Cat Parent Would Do
Veterinarian
,
Obesity
,
Prevention
,
Insurance
,
Food
,
Diet
,
Diseases
,
Conditions
,
Parasites
,
Intestinal Parasites
,
Cats
AJ Debiasse, a technician in Stroudsburg, PA, contributed to this article.
Most cat parents are prepared to do whatever it takes to help their cat. Sadly, too many also rely on misconceptions and erroneous advice that can be misleading at best, and dangerous at worst. This worries me as a veterinarian and AJ as my wonderful technician. Speaking candidly, here are 10 things we do our best to tell every client, but many clients still may not understand.
1. Recognize pain and suffering
Most cats are extraordinarily stoic. It can be extremely difficult, but is very important to recognize when cats are suffering. If they are limping, they hurt. If they are vomiting, something is wrong. If they skip several meals, there is a reason. If they have difficulty breathing, they may be, in fact, suffocating, and it's terrifying for them. Seek help immediately. Procrastination is heartbreaking for us.
[Also see how to tell if your cat's secretly sick]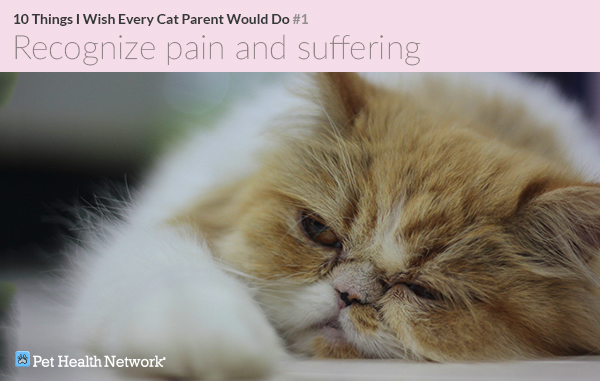 Opinions expressed are those of the writer:
The opinions and views expressed in this post are those of the author's and do not necessarily represent the beliefs, policies or positions of all veterinarians, Pet Health Network, IDEXX Laboratories, Inc. or its affiliates and partner companies.