Veterinary Technician Week!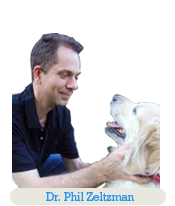 Dr. Phil Zeltzman is a traveling, board-certified surgeon in Allentown, PA. His website is www.DrPhilZeltzman.com. He is the co-author of "Walk a Hound, Lose a Pound" (www.WalkaHound.com).
October 12-18, 2014 is Veterinary Technician Week, a yearly event to honor this wonderful profession. Created in 1993, this special week is a great opportunity to educate pet guardians about this vital member of the veterinary team.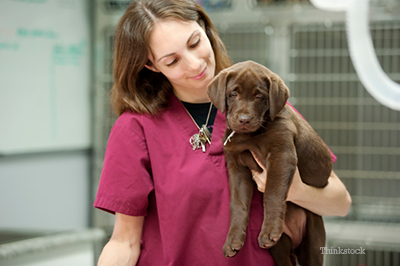 What is a veterinary technician?
Veterinary technology (poor name, but that's just my opinion) is a very diverse profession.  Some of the fields a vet tech can work in include:
Horses, cows, pigs or poultry
Zoo medicine
Administrations
Research
The military
Education
Sales (e.g. with a pharmaceutical company)
Pet food industry
Of course, most work with cats, dogs and pet guardians like you.  
Different kinds of veterinary technicians
The examples above are mostly vet techs with a degree. That's where it can get a little confusing. Depending on the state, veterinary nicians may have the initials RVT, LVT or CVT. Don't feel any need to memorize these initials, they basically distinguish if a tech is registered, licensed or certified, and it's really all the same!  
There are also non-certified technicians, often called technician assistants. They usually don't have an actual veterinary degree, but can have a ton of experience so they are indispensable members of the team as well.
As a surgeon, I work mostly with surgery and ER technicians, but the vast majority of techs work at general practices. They provide general care, which is what most pets need yearly to live long, happy lives.
General practice techs know about flea/tick/parasite/heartworm prevention, vaccine protocols, dental care, and pet nutrition. They also read fecal samples (you know, the one you love dropping off once a year).
I know of one wonderful technician who works at Cincinnati Children's Hospital in Ohio, and several who specialize in physical therapy for pets. I know several more who work as veterinary journalists, and yet another one who specializes in anesthesia near Columbus, OH.
Specialized veterinary technicians
Indeed, as people are willing and able to provide better care for their pets, veterinarians have chosen specialties, so it is only logical that some techs decided to specialize as well, and further their education in a specific area. There are a few recognized specialties, including:
Opinions expressed are those of the writer:
The opinions and views expressed in this post are those of the author's and do not necessarily represent the beliefs, policies or positions of all veterinarians, Pet Health Network, IDEXX Laboratories, Inc. or its affiliates and partner companies.