5 Dog Diseases Vets Don't Think You Know, But Should
Dogs
,
Diseases
,
Conditions
,
Obesity
,
Bloat
,
Cancer
,
Bladder Problems
,
Incontinence
,
Ticks
,
Lyme Disease
,
Ehrlichiosis
,
Anaplasmosis
,
Canine Babesiosis
Having a dog is pretty great, am I right? Coming home to a big smile and wagging tail can sometimes make your day. In return, what can we do as dog parents to ensure they're living the happiest, healthiest, lives possible?
I already know how important routine veterinary visits are, but I found myself wondering what exactly my veterinarian is looking for at these appointments. 
To help educate myself and any other curious dog parents out there, I asked 7 veterinarians, "What are the 5 top dog conditions pet parents should be aware of?" Here's what I got back:
1. Obesity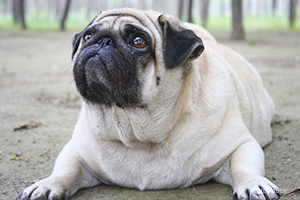 According to the Association for Pet Obesity Prevention (APOP), the 2014 National Pet Obesity Prevalence Survey discovered more than 50% of dogs in the U.S. are overweight.
When your dog is overweight he is at risk for several other concerns such as:
Decreased life expectancy
High blood pressure
Heart and lung conditions
Skin diseases
Sure, wrinkles are cute but only in the right places. If you think Spike is pushing the pounds, a trip the veterinarian might be in order.
For 5 must ask questions to ask your vet about obesity, click here >>

Tori has more than 2 years of experience in the pet health industry and is junior editor of IDEXX's Pet Health Network team.