The Unbelievable Christmas Reunion Nobody Saw Coming
Dr. Phil Zeltzman is a traveling, board-certified surgeon in Allentown, PA. His website is www.DrPhilZeltzman.com. He is the co-author of "Walk a Hound, Lose a Pound" (found at  www.Amazon.com).
AJ Debiasse, a technician in Stroudsburg, PA, contributed to this article.

This story was selected for our series: "Top Stories of 2014."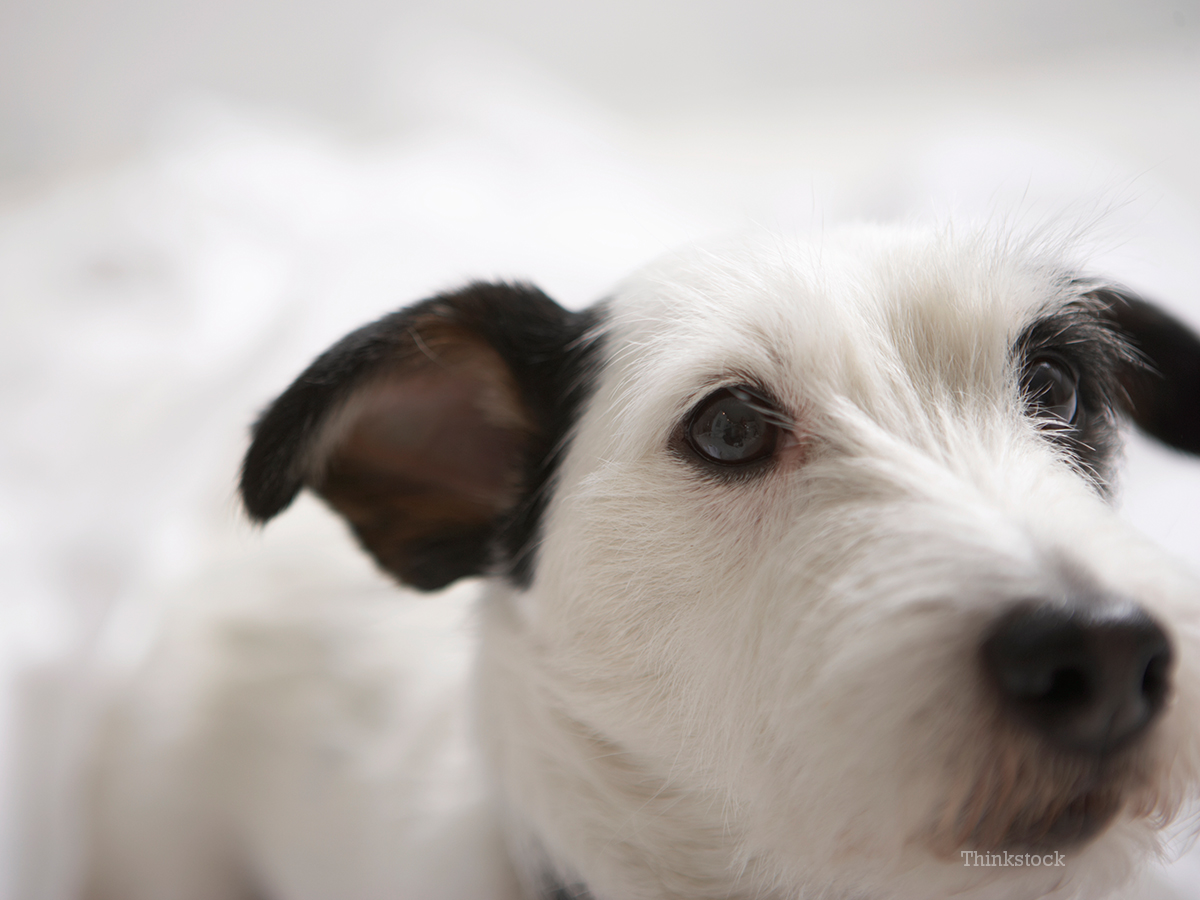 On a beautiful Sunday morning, breakfast was coming to a close. The Smith family* was getting ready for Bandit's weekly hike. Bandit was an adorable, 6-year-old, male Terrier-mix, with a furry white face and a black patch around his left eye—hence his name. He fit right into home life the moment he was adopted from the shelter.
Although this day started well, it ended in the situation dog guardians fear the most. During the hike, Bandit suddenly noticed a deer to his left. He loved to scare off deer in the yard. But this time, when Bandit pulled to run after the deer—sprinting and hopping into the thick forest—the attachment from the leash to the harness broke! Off he went.
The search for Bandit
All family members immediately went into action, running after Bandit, calling him and promising just about anything he wanted. Pleading turned to begging, and hoping turned to crying but Bandit was nowhere to be seen. The family searched for hours, until it got dark.
They returned home without their furry family friend and immediately went to work. Mum looked for the best picture. Dad designed a "Lost" poster. The kids started a list of places to call.
Over the next few days, they called all of the surrounding veterinary hospitals and shelters to alert them that Bandit was missing and let them know where he was last seen. Then they called daily to see if anybody had found him.
They plastered their neighborhood, local businesses and the hiking trail with flyers of his adorable face. They offered a generous reward for his safe return. They went back to the forest and searched for their missing friend after work and school, every single day.
Nothing…
Opinions expressed are those of the writer:
The opinions and views expressed in this post are those of the author's and do not necessarily represent the beliefs, policies or positions of all veterinarians, Pet Health Network, IDEXX Laboratories, Inc. or its affiliates and partner companies.